Our Environmental Profile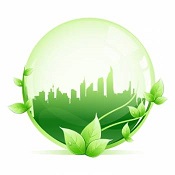 We take our impact on the environment very seriously. That's why we have set numerous sustainable standards for ourselves:
Solar Powered

We have made a huge investment to decrease our carbon footprint. 80% of our energy is run off over 250 solar panels on our roof. For more information, visit our Solar Webpage Solar Powered Print Solutions

Inks & Toners:

Our offset printing inks are vegetable-based. The majority of the vegetable used is linseed oil (which comes from the flax plant). Our digital toner inks have a de-inkability score of 98, indicating an excellent ability to remove the toner from printed pages so they can be recycled and they don't contain any VOC's or other harmful or toxic substances. Our chemistry is also alcohol-free.

Energy Saving:

We practice energy saving methods and have newer equipment which requires less power to operate and powers down when not in use.

Recycling:

We recycle paper, cardboard, metal printing plates, shrinkwrap, plastics, glass and aluminum. We also use mostly recycled and/or FSC paper. Our packaging materials are biodegradable.
Learn More Here:
Sustainable Printing Checklist
Environmental Paper Specifications at a Glance
Easy Steps For Green Marketing